We are based in Oyama City in Tochigi Prefecture, 20 minutes by car from downtown. In the early Meiji period, our founder Fusakichi Sugita (杉田房吉) moved from Niigata Prefecture and established the Sugita Brewing Company (杉田酒造) at the tranquil and rural pastures of Kamiizumi (上泉). To this day we continue to brew our sake, from standard sake to Daiginjo-shu sake, by the Sasesiki-fune-shibori (佐瀬式槽搾り) method. As the characters in the name Kamiizumi (上泉) imply (上: above, 泉: spring), the area is remarkably rich with spring water. Throughout Tochigi Prefecture one encounters areas with names that conjure up the image of flowing springs. Examples include Kawarada (河原田), Ioka (井岡), Mita (美田地区) and Toyota (豊田地区).
Concept
Our mission is to create traditional sake that is true to its roots. In the early Meiji period our founder Fusakichi Sugita moved to Tochigi Prefecture from Niigata Prefecture and embarked on a journey of brewing sake. Impressed by the excellent water quality at Nakamura Kamiizumi (中村上泉), he brewed sake on his own and is currently succeeded by the forth generation master brewer at the Sugita Brewing Company. When brewing sake we use natural spring water from the mountainous Nikko region. Our motto when creating sake is to spare no effort. Our master sake brewer, traditionally known as "Touji", has been skillfully brewing sake with us for about 40 years. The current master sake brewer has been expertly creating Yuto-Masamune since the fifth generation Sugita brewer was born. Our fifth generation sake brewer passed the exam of Nanbu Touji (南部杜氏) in July of 2015. Currently, he is creating a robust aged sake which features a deep flavor.
new item
Recommended Products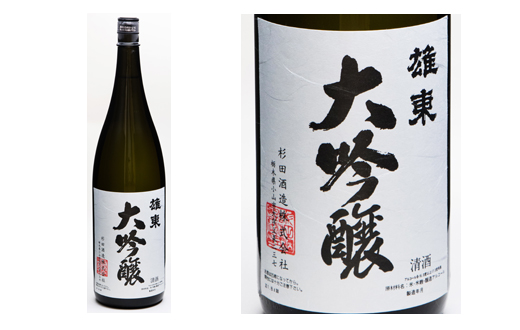 6,600 yen
Our representative brand. Standard sake: Beloved by the local people for a very long time as an ideal dinnertime meal companion.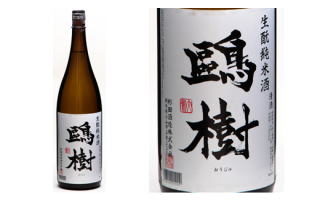 2,2,41yen
This sake is brewed exclusively from winter to spring, the coldest period in Japan. The quality of the sake peaks towards the fall.This sake has a clean taste.